Back to all posts
Posted on
Year End Message to A.B. Daley Families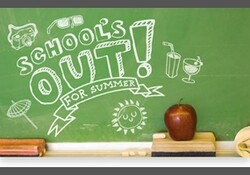 Dear A.B. Daley Families, 
We made it!! Thank you all for your hard work and dedication to your child's education and for being such amazing supporters of our school. We have such a fantastic school community and although this year was difficult and took some unexpected turns, we got through it together! 
Please take a peek at our staffing update for next school year, classroom placements will be shared with families at the end of August. 
Please enjoy the Season Finale of the Owl's Nest News before summer! Thank you to all of our families, students and staff who have contributed to make this program a fun way to connect with families from afar! 
Have a fantastic summer! We will see you in August! 
Jolene Becker & Alli Martin
ABD Admin Team