Back to all posts
Posted on
Goal Setting Interview Information- September 17&18 (In-Person and Online options available)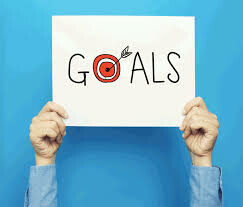 September 10,  2020
Dear A.B. Daley Families,
We are looking forward to hosting our Goal Setting Interviews on September 17 and 18. Due to Covid-19 restrictions, we have structured the interview times a little differently for this round. On Thursday, September 17, we have interview times set up from 3:45 pm until 8:00 pm and these sessions will be In-Person interviews where you and your child come to A.B. Daley. On Friday, September 18, we will host Virtual Google Meet Interviews from 8:45 am until 1:00 pm, and your homeroom teacher will provide you with an individualized code to allow you to join the meeting. Feel free to choose the option that works best for your family at this time. Registration can be found on the front page of our website.
If you are participating in  In-Person Interviews on Thursday evening, we are asking that if possible, only one parent and one child attend the interview, to keep our attendance numbers limited in the school. We ask that you only attend if you are feeling well and that you do the UPDATED AHS Screening Questionnaire before attending. All adults and grade 4,5,6 students must wear masks in the building and it is encouraged for younger students to also wear theirs if possible. Please enter through the front doors, and exit your interview through the boot room side door to limit traffic and congestion in the front foyer. 
Demographic Forms were sent home on Thursday with your child. These are due back to the school on Friday, September 11. It is extremely important to ensure these are updated accurately and completely. This is the form we use to contact parents/guardians if a child is ill and needs to be picked up from the school or in case of an emergency. Please ensure that you provide two emergency contacts.
If you have any questions or concerns, please contact us at the school (403-646-3161) or s-abdaley@lrsd.ab.ca .  
Thank you,
Jolene Becker & Alli Martin
Admin Team
A.B. Daley School