Back to all posts
Posted on
Ages and Stages Online Questionnaire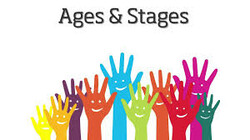 Please see attached information regarding Ages and Stages Developmental Check-ups for children ages 3-5 years old. For more information: 
To complete the questionnaire for your child, please go to: www.asqonline.com/family/d8c00e 
We encourage any parents who are planning to have their child attend Kindergarten at A.B. Daley School in the fall to complete this. It will help us to get to know your child and plan for them to join us in the fall!