Back to all posts
Posted on
AB Daley Weekly Update- October 8, 2020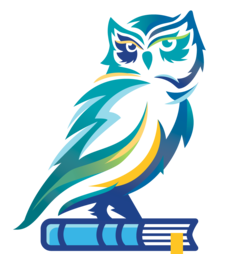 October 8,  2020
Dear A.B. Daley Families,
Fall is in the air and we are feeling grateful to have such an amazing school community! We know it is difficult for families not to have as much access to our school as in previous years due to COVID and we thank you for trusting and communicating with us as we move through our relaunching procedures. Please check out our A.B. Daley School Video, to see a highlight of all of the wonderful learning that has taken place over the first few weeks of school! 
As we head into the Thanksgiving weekend, we have a few reminders to share with families. Also, a reminder that there is no school for students on Friday, October 10 or Monday, October 12. We will be eager to see you back to school on Tuesday, October 13!  
School Council Update
We would like to extend a welcome to any of our families to attend our monthly school council meetings. A.B. Daley School Council consists of a group of parents, teachers, principles, staff and community members that support and enhance student learning. School council functions as an advisory board to the school administration and the school board on educational matters. It is also a great way to network, meet other parents, and get to know your school community! We have a wonderful group that meets each month, and would welcome any newcomers to attend our next meeting and see what it is all about! 
Our next meeting is Wednesday, October 28 at 7:00 pm.  Options for both, in-person and virtual attendance, will be made available. This year, we are looking to fill the positions of Chairperson and Co-Chair on this date. The chairperson works with administration to identify upcoming topics for meetings, build the agenda, conduct meetings, and promote parental involvement within the school community. The co-chairperson would assist the chair in their duties and fill in when the chairperson is absent. If you are interested in either of these positions, please contact Jolene Becker at the school and plan to attend our October meeting. 
Safety Notice
During the  month of October, we have had opportunities to practice both a fire drill and a lockdown drill with our students. With the assistance of local enforcement (RMCP), on October 8 we conducted a practice lockdown drill. The practice of a lockdown is part of the Livingstone Range School Division Safety Procedures, an example of our commitment to provide a secure, healthy and safe environment to staff, visitors and students. Examples of situations where a lockdown may be used include:
Medical Emergency
Stranger in the School 
Animal on school grounds
Police activity in the area of the school
Natural disaster or unforeseen circumstances
Lockdown drills can be a little scary for younger students. Before the drill, teachers talk to their classes and walk the students through the procedures in an age-appropriate manner to reduce anxiety and prepare them. Talking about the drill with your children at home can also help alleviate unnecessary anxiety or questions they may have. 
Important Dates
Friday, October 9- Inter-School Collaboration  Day- No school for students
Monday, October 12- Thanksgiving Day- No School
October 22 - Picture Retake Day
Wednesday, October 28- Friends of A.B. Daley & School Council Meetings
Friday, October 30- Halloween Dress Up Day (more information to come)
If you have any questions or concerns, please contact us at the school, 403-646-3161 or s-abdaley@lrsd.ab.ca .  
Thank you,
Jolene Becker & Alli Martin
Admin. Team
A.B. Daley School