Back to all posts
Posted on
A.B. Daley Weekly Update- October 16, 2020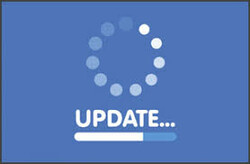 October 16,  2020
Dear A.B. Daley Families,
Winter weather found its way to us this week and our students were very excited! Please see attached infographic for information on snow day procedures in the Livingstone Range School Division. Now that fall and winter weather is upon us, we encourage families to pack the winter essentials in their child's backpack since the conditions are constantly changing. If you can ensure your child has mittens, toques, winter coat, and snow pants in their backpack regularly as we move into the winter months, then they are always there when your child needs them. This year more than ever we are encouraging classrooms to explore and learn outside. 
On Friday, October 30, our school will be having a Halloween Dress Up Day. Due to Covid restrictions, we ask that you send your child to school in the morning dressed in their costume with no additional accessories. We will still have our in-school Halloween parade but will follow guidelines for social distancing and hand hygiene. We, unfortunately, are not able to have classroom parties with shared treats this year, but we will make sure everyone has fun and has a little break just the same. 
A few important dates for you to note:
October 27-  Picture Retake Day 
October 28- 6 pm Friends of A.B. Daley Fundraising Meeting (virtual)  & 7 pm School Council Meeting
October 30- Halloween Dress Up Day
November 10- A.B. Daley Virtual Remembrance Day Ceremony (more details to come)
November 11- Remembrance Day- No school for students 
November 12 & 13- No school for staff or students            
School Council Update:
We would like to extend a welcome to any of our families to attend our monthly school council meetings. A.B. Daley School Council consists of a group of parents, teachers, principles, staff and community members that support and enhance student learning. School council functions as an advisory board to the school administration and the school board on educational matters. It is also a great way to network, meet other parents, and get to know your school community! We have a wonderful group that meets each month, and would welcome any newcomers to attend our next meeting and see what it is all about!
Our next meeting is Wednesday, October 28 at 7:00 pm.  Options for both, in-person and virtual attendance will be made available, please email s-abdaley@lrsd.ab.ca if you wish to attend virtually and a link will be shared. This year, we are looking to fill the positions of 
Chairperson and Co-Chair on this date. The chairperson works with the administration to identify upcoming topics for meetings, build the agenda, conduct meetings, and promote parental involvement within the school community. The co-chairperson would assist the chair in their duties and fill in when the chairperson is absent. If you are interested in either of these positions, please contact Jolene Becker at the school and plan to attend our October meeting. 
Lastly, thank you to Sun and Kim from the Nanton Fresh Mart for donating hand sanitizer for the students of A.B. Daley to use! Your generous donation is greatly appreciated! 
If you have any questions or concerns, please contact us at the school, 403-646-3161 or s-abdaley@lrsd.ab.ca .  
Thank you,
Jolene Becker & Alli Martin
Admin. Team
A.B. Daley School