Back to all posts
Posted on
A.B. Daley Weekly Update - Jan. 22, 2021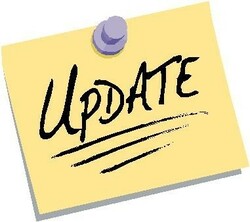 Dear A.B. Daley families, 
Below are a few reminders for the upcoming weeks: 
Kindergarten Registration 2021-2022 Now Open 
Kindergarten registration for the 2021-2022 school year at A.B. Daley Community School is now open. Children who are 5 years old on or before December 31 of this year, may begin kindergarten in September 2021. Please have your child's birth certificate with you while registering. Please click here for Registration. If you have any questions about this or need assistance,  please contact us at the school, 403-646-3161 or s-abdaley@lrsd.ab.ca. 
School Council
Our School Council meets monthly on the last Wednesday of each month. This month, we will be meeting virtually at 7pm on Wednesday, January 27. Our chairperson is Tammy Demers, co-chair is Danielle Sroka and secretary is Leanne Habrakken. All parents are welcome to attend these meetings and can contact any of our representatives or the school if they have any items they would like to discuss at the meetings. The virtual meeting link will be shared with parents the week of the meeting. Topics for this month's meeting include:
2021-22 DRAFT LRSD Calendar 
Planning for 2021 School Year 
Seeking input from parents for guest speakers for School Council and parents 
Family Literacy Day 
This year Family Literacy Day takes place on January 27th. We are excited to celebrate and take part in some Family Literacy Day activities at our school and within our community next week. Student council has planned a dress up day for Wednesday January 27th. They are encouraging students to dress up as their favorite book character for school that day! As well, the Literacy committee at school is creating 2 story walks for students and families to participate in; one at the school playground for classes to enjoy and one around the community of Nanton for families to partake in. More information will be sent home next week to participate in the town Story Walk! 
COVID-19
Please see some important reminders for families in regards to A.B. Daley protocols to ensure we can all stay healthy and at school.
Do not come to school sick
Complete the Alberta Health Daily Checklist 
Remember to bring your mask to school 
Wash hands frequently 
Remember to respect social distances of 2m
Link to the Updated Checklist: Covid-19 Alberta Health Daily Checklist (For Children Under 18)
Student Safety
As we have many students arriving early in the mornings, this is just a friendly reminder that our morning supervision does not start until 8:30 am. Another safety issue we are noticing is that drop off is occurring on the south crosswalk. Although it is a convenient location to pull into and drop off your child, please observe the signage outside the front of the school for where it is appropriate to park. 
Healthy Hunger Lunches
To order a lunch for your child please visit the Healthy Hunger Link. We have partnered with local restaurants Subway and Tim Hortons to offer affordable and healthy options for families this year. 
A few important dates to note:
January 27- Family Literacy Day - Dress up as your favorite story book character! 
Friday, Jan 29- Staff Planning Day, No school for students
Monday February 15- Family Day (no school for students) 
February 16-19- No school, Teacher Convention
February 24-PINK Shirt Day
As always, if you have any questions or concerns, please contact us at the school, 403-646-3161 or s-abdaley@lrsd.ab.ca .  
Jolene Becker & Alli Martin
Admin. Team
A.B. Daley School