Back to all posts
Posted on
A.B. Daley November 2020 Conferences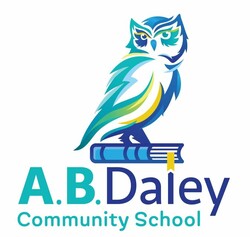 Dear A.B. Daley Families,
We are looking forward to connecting with parents and students for conferences at the end of the month. Report Cards will be going home on Tuesday, November, 24.  Conferences will be held virtually using Google Meet during the evening of Thursday, November 26 and during the day on Friday, November 27. There will be no school for students on November 27. 
To book online, please visit the A.B. Daley Conference Booking Link and select the times that work best for your family. Your child's homeroom teacher will send you your virtual meeting code the week of November 23. If you would prefer a phone interview, please communicate this with the classroom teacher and provide them with the preferred phone number where they can reach you. They will call you at your scheduled time.
We look forward to talking with you about your child's progress this year!
Jolene Becker 
Principal
A.B. Daley