Back to all posts
Posted on
New Parent Portals Make Staying Current Easy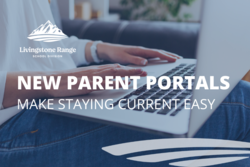 Staying current with your student's school, attendance, and marks is easy with our new student information systems and parent portals. 

Elementary School (K-Gr 6)
Your school will send you a link to easily create an account and log in to Edsby via web or app. Using Edsby you can:
View child's grades, assignments, and report card
Report planned absences for your child
View the school and classroom calendar
Communicate with your child's teacher
Communicate with groups your child is involved in at school
Learn more about using the Edsby app.
* Look for an invitation email with link this week! *
High School (Gr 7-12)
Coming soon! This fall, parents of Grade 7-12 students will have access to Edsembli's portal. Stay tuned for login information.
Schools create an account for parents with the email parents provided at registration or last demographic update. 
Each school has a unique link to connectEd Parent Portal login, posted on the school's website.
Log in to Edsembli to view your student's schedule, check grades, view report cards and digitally sign forms.
For all Grade Levels
Never miss a message from the school again. School Messenger is able to send voice messages, email, and sms text messages from the school so you're always in touch. 
To receive SMS Text messages parents opt in or grant permission for the system to contact you. The messages to invite you to opt-in will be going out on Wednesday, September 15, 2021.
Text messages will come to you from a "short code number" and not the school's phone number. Please accept messages from the number 978338.
You can manage your email subscriptions with an unsubscribe option.
Download and use the free School Messenger app for convenience.
Check out the How-To Video on using the School Messenger app 
Need Help?
For more information and help getting started, visit our Parent Portal Help page on the Division website. 
Please delete your PowerSchool app, as these new platforms have replaced PowerSchool in our Division. 
If you have any questions or need help, please contact your school.