Back to all posts
Posted on
September 24/20- Weekly Update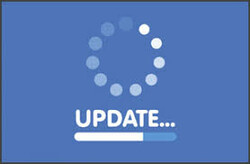 Dear A.B. Daley Families,
We have had a busy week with Terry Fox activities and school pictures, it is so nice to have our kids back in the school, their energy and excitement have been wonderful. Please note that the next two Fridays (September 25 and October 2) are both professional development days and we will not have school for students these days.  
School Pictures took place for in-school learners on September 23 and 24. We have scheduled picture retakes for Thursday, October 15, 2020, please mark your calendars!  Students who were absent this week will have their pictures taken at this time.  
Wednesday, September 30, 2020, is Orange Shirt Day. We encourage all our students to wear orange with us! For more information, please visit the Orange Shirt Day website. 
Scholastic Book Orders- The monthly Scholastic Book orders look a little different this year.  All grade levels are now included in one paper copy and orders must be placed online. We are asking families to please use our teacher code of RC758834 when they purchase so that purchase credits can go directly to future Scholastic book purchases to grow our library! If you have any questions please contact Robyn Todd (toddr@lrsd.ab.ca) our Learning Commons Technician. 
Our first School Council Meeting of the year will be held on Wednesday, September 30 at 7 pm in the Learning Commons.  We will not have babysitting for this meeting, so parents who wish to attend will need to arrange their own childcare. We will be meeting IN PERSON, but have a max capacity of 20 people who can attend. We will also be offering an option for parents to attend our meeting virtually. If you wish to attend please send an email to s-abdaley@lrsd.ab.ca and indicate whether you plan to attend in person or virtually. The meeting code will be sent to virtual attendees the week of the meeting. Additionally, if you have any questions you would like to have addressed at the meeting, please send in advance, so that we can keep our meeting focused and timely. 
A quick reminder about school fee Invoices.  We would ask that you pay your school fees through School Cash Online. Please contact the school office (403)-646-3161,  if you need support with this. 
Thank you to all our families for keeping students with colds and flu symptoms at home. We have included an LRSD Quick Reference for families to help you determine whether your child needs to self-isolate or whether your child just needs to remain at home until their symptoms resolve. We know that this is difficult for families, but we appreciate you helping us to minimize the impacts of cold and flu in our building by keeping children who are symptomatic at home. 
If you have any questions or concerns, please contact us at the school (403-646-3161) or
Thank you,
Jolene Becker & Alli Martin
Admin. Team
A.B. Daley School