Back to all posts
Posted on
September 17/20- Weekly Update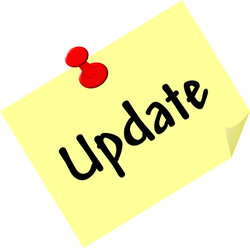 September 17,  2020
Dear A.B. Daley Families,
Another great week of learning with your children! Remember that Thursday evening and Friday we will be holding Goal Setting Interviews (Thursday will be in person, Friday will be Virtual Meetings with teachers). If you are interested in booking please visit our Bookings Page and select the option that works best for your family. Please note that Friday, September 18 there will be no school for students. 
School Fee Invoices have been sent home this week in your child's agenda. Our school fees for this year include items such as agenda fee, Music fee (5 and 6), Outdoor Ed/Shop fee (Grade 6 only). Music and Outdoor Ed/Shop for our grade five and sixes help us cover some of the costs of the specialized equipment or materials they will use in these programs. We would ask that you pay your school fees through School Cash Online. Please contact the school office (403)-646-3161,  if you need support with this. 
We have a few exciting events coming up, please mark these in your calendars! 
This year we will be holding our Terry Fox Run on Monday, September 21, 2020. Students will complete the Terry Fox walk with their homeroom class. Teachers will communicate this with you in the agenda. We will still be collecting Toonies for Terry, so if you wish to donate please send money in your child's agenda. Don't forget to have your child's walking field trip form signed, and returned to the school prior to September 21 for your child to participate. Please dress your child appropriately for the weather for this event. 
School Pictures will be held at the school on September 23 and 24. Please see below for your child's assigned picture day. Our photographer, Lori Loree with Loree Photography, will be working with us to ensure each classroom has extra time for their photos, follows hand hygiene prior to photos, and follows social distancing protocols. Lori and her wonderful assistant will both be wearing masks as well.  We will be using the gym during these days for photos to allow for Social Distancing and plan to do class pictures socially distanced outside if the weather permits! Special shout out to Lori for making sure it is safe and still being able to capture special memories for our families!
Wednesday, September 23

Thursday, September 24

1 Mcpherson, ½ Millard, 2 Gammie, 3 Garbutt, ¾ Wickett

Kindergarten, 

4 Gillespie, ⅘ Dutton, 5 Reid, 6 MacDonald
Wednesday, September 30, 2020, is Orange Shirt Day. On this day, Canadians wear an orange shirt to demonstrate the commitment to reconciliation and opening and continuing the dialogue about residential schooling. The slogan for Orange Shirt Day is "Every Child Matters." This connects to our Social Studies curriculum about belonging and identity and honouring different perspectives and cultures. We encourage all our students to wear orange with us! For more information, please visit the Orange Shirt Day website. 
Our first School Council Meeting of the year will be held on Wednesday, September 30 at 7 pm in the Learning Commons.  We will not have babysitting for this meeting, so parents who wish to attend will need to arrange their own childcare. We will be meeting IN PERSON, but have a max capacity of 20 people who can attend. We will also be offering an option for parents to attend our meeting virtually. If you wish to attend please send an email to s-abdaley@lrsd.ab.ca and indicate whether you plan to attend in person or virtually. The meeting code will be sent to virtual attendees the week of the meeting. Additionally, if you have any questions you would like to have addressed at the meeting, please send in advance, so that we can keep our meeting focused and purposeful. 
We know the beginning of cold and flu season is upon us, and this year LRSD is mandated to follow all of AHS recommendations for keeping sick staff and students at home. We have included an LRSD Quick Reference for families to help you determine whether your child needs to self-isolate or whether your child just needs to remain at home until their symptoms resolve. We know that this is difficult for families, but we appreciate you helping us to minimize the impacts of cold and flu in our building by keeping children who are symptomatic at home. 
If you have any questions or concerns, please contact us at the school (403-646-3161) or s-abdaley@lrsd.ab.ca .  
Thank you,
Jolene Becker & Alli Martin
Admin. Team
A.B. Daley School